In july I bought myself a pair of black tights that had skeleton's legs printed on them. I couldn't fin them anywhere on the internet but I found them on Ebay for £4. They were really thin and although I loved them, I had a ladder in them by the third time I wore them. I don't really have that much of an issue with it seeing as tights tend to rip quite easily, what I do have a problem with though, is spending £30 on tights that I know will break. This is why I had reservations with buying the Machine Gun Tights at The Cult Label. They really are beautiful but they are just too expensive for hosiery. Fortunately, I found they exact same tights on Ebay
HERE
along with some others, for only £2! Result! Here are the lovely tights plus some other nice ones available on Ebay.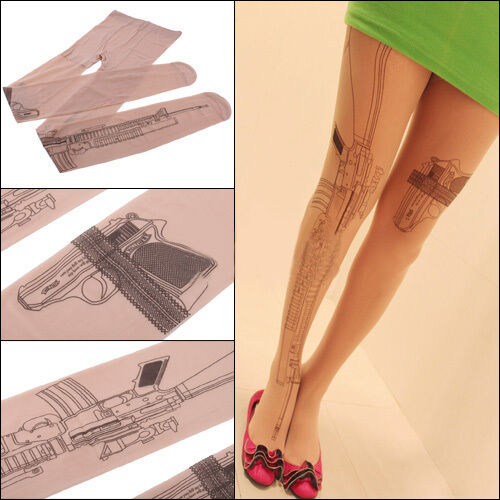 If you like cute little kitty cats on your shins, you can buy them on OASAP on cheaper ones on
HERE
These tights, despite having a relatively hefty price tag of £25, are soooo pretty and they look quite sturdy so it's not even that bad a deal. And they're hand-dyed so it is a fair price to ask (the shop name is showed in the bottom of the picture.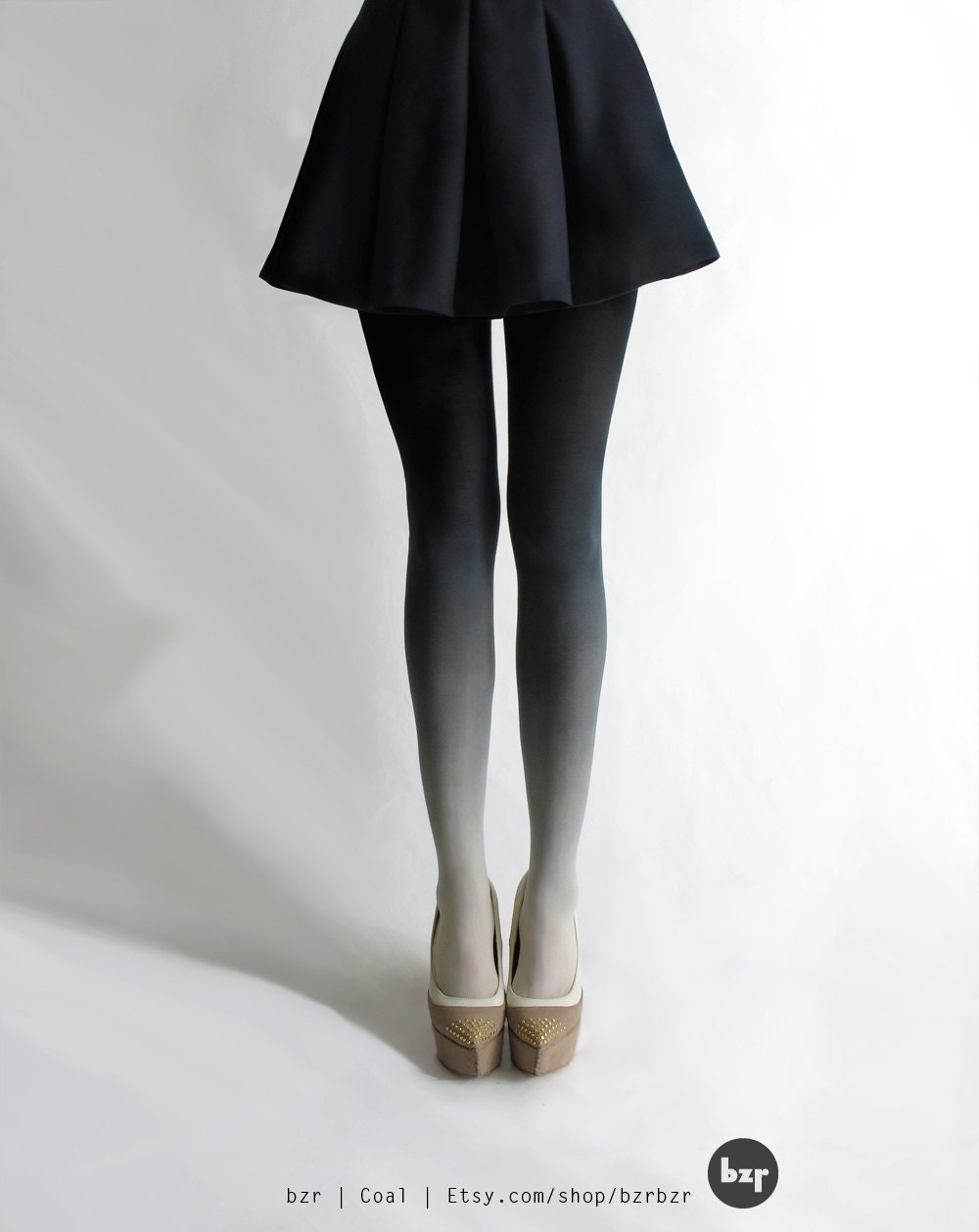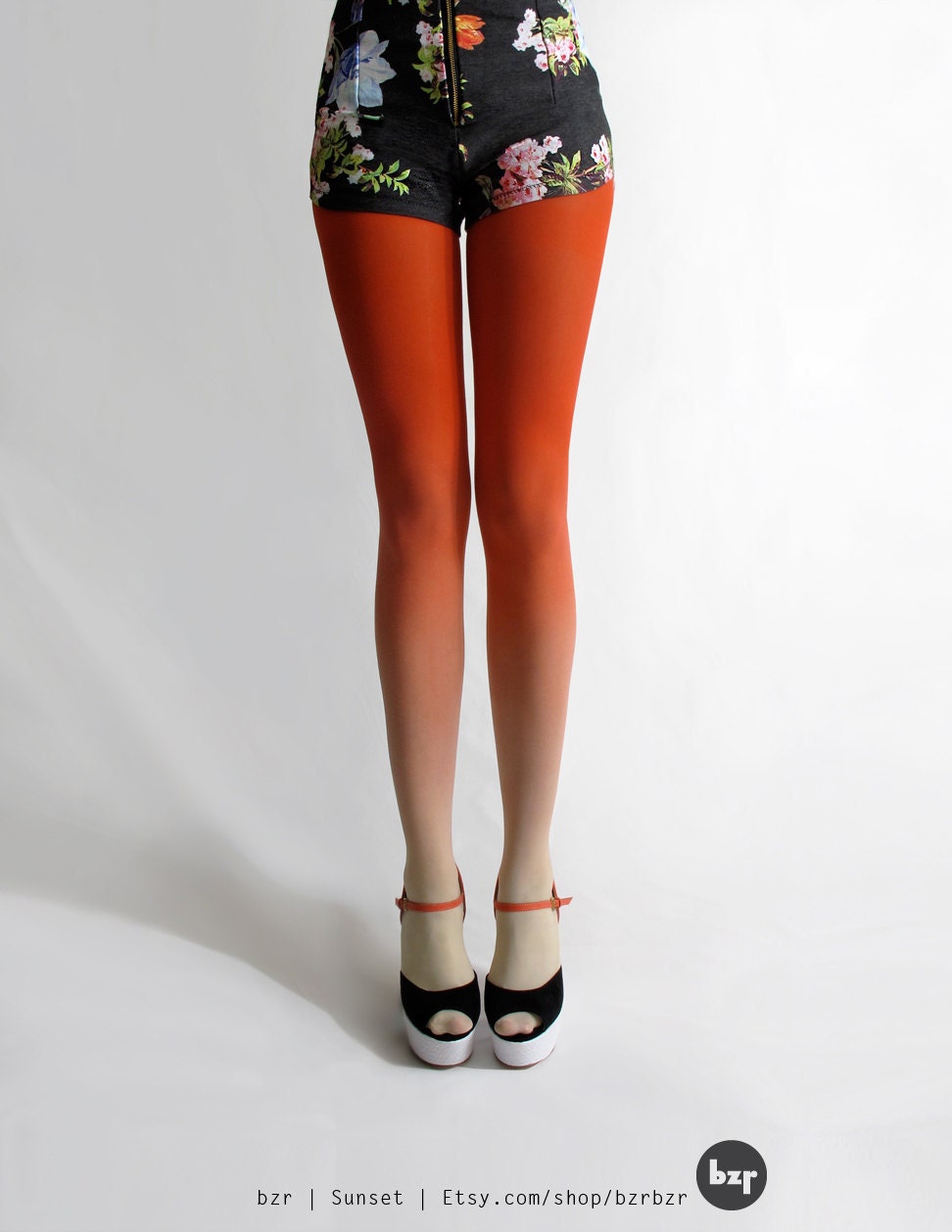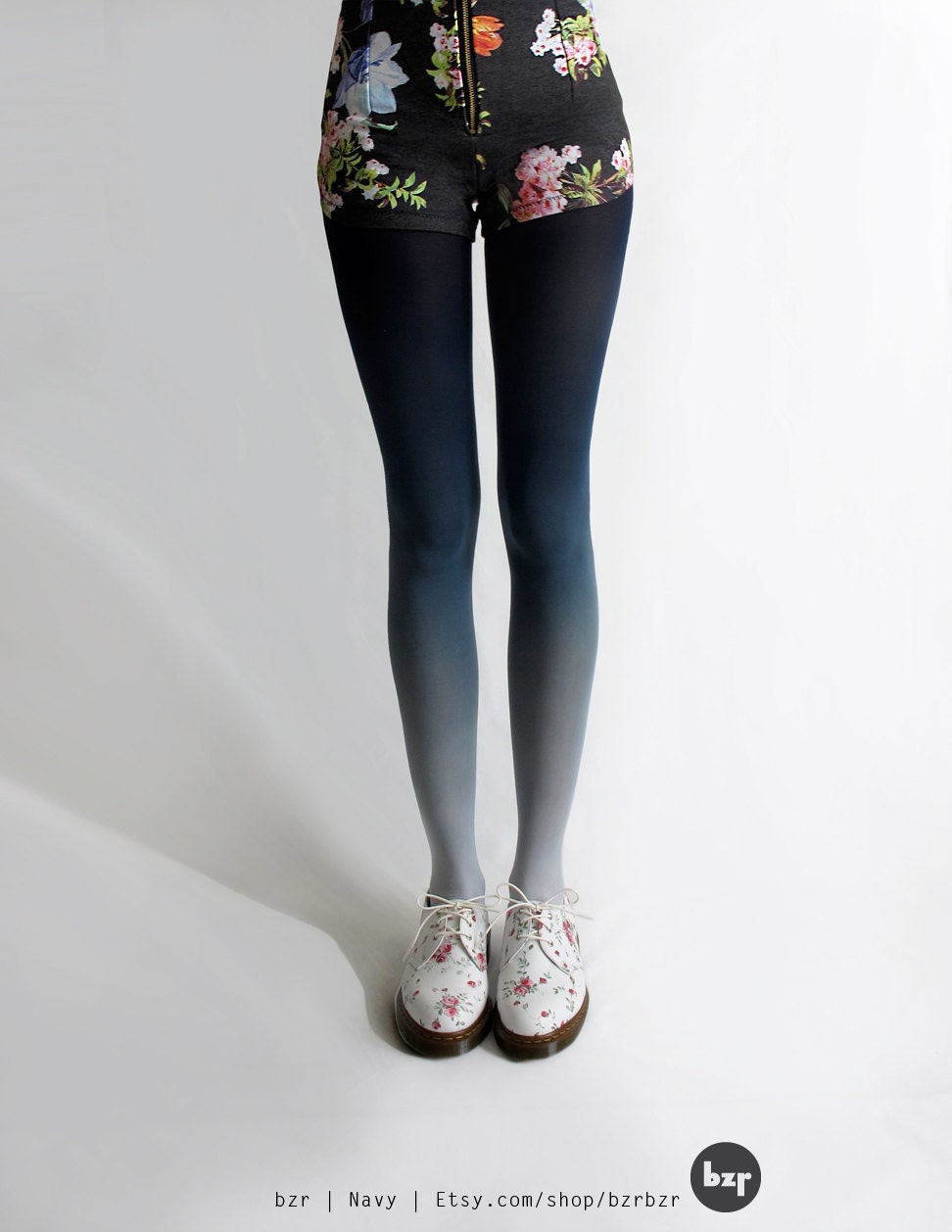 Oh I want them so badly! Seeing as the gun ones are so cheap, I'm going to buy two pairs because they look quite thin and I am prone to rip tights.