Unless you have been living under a rock lately, you likely will have seen some of the winged shoes making the rounds. You have two very different types, the Vivienne Westwood jelly shoes, platform pumps with little wings attached at the ankles - or the Adidas + Jeremy Scott colab which I also love - white, transparent or rainbow trainers with wings attached by the laces. They are inspired by Mercury, the messenger of the gods in Roman mythology who travelled with winged sandals. Unfortunately these are both ever so slightly out of my price range and there is a lot of demand and not enough shoes to go around. Good news though, there are some lovely cheap alternatives on Ebay (white flatrom converse with wings). Either way, I want to buy all three versions but I'll have to settle for only one:(
The Vivienne Westwood + Mellissa Wing Platform - £200 -
HERE
(I am in love):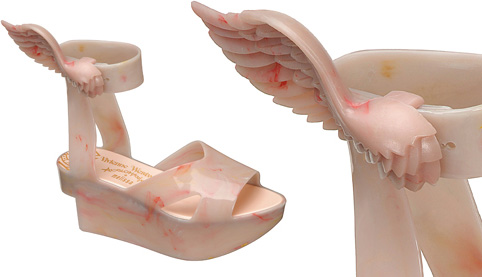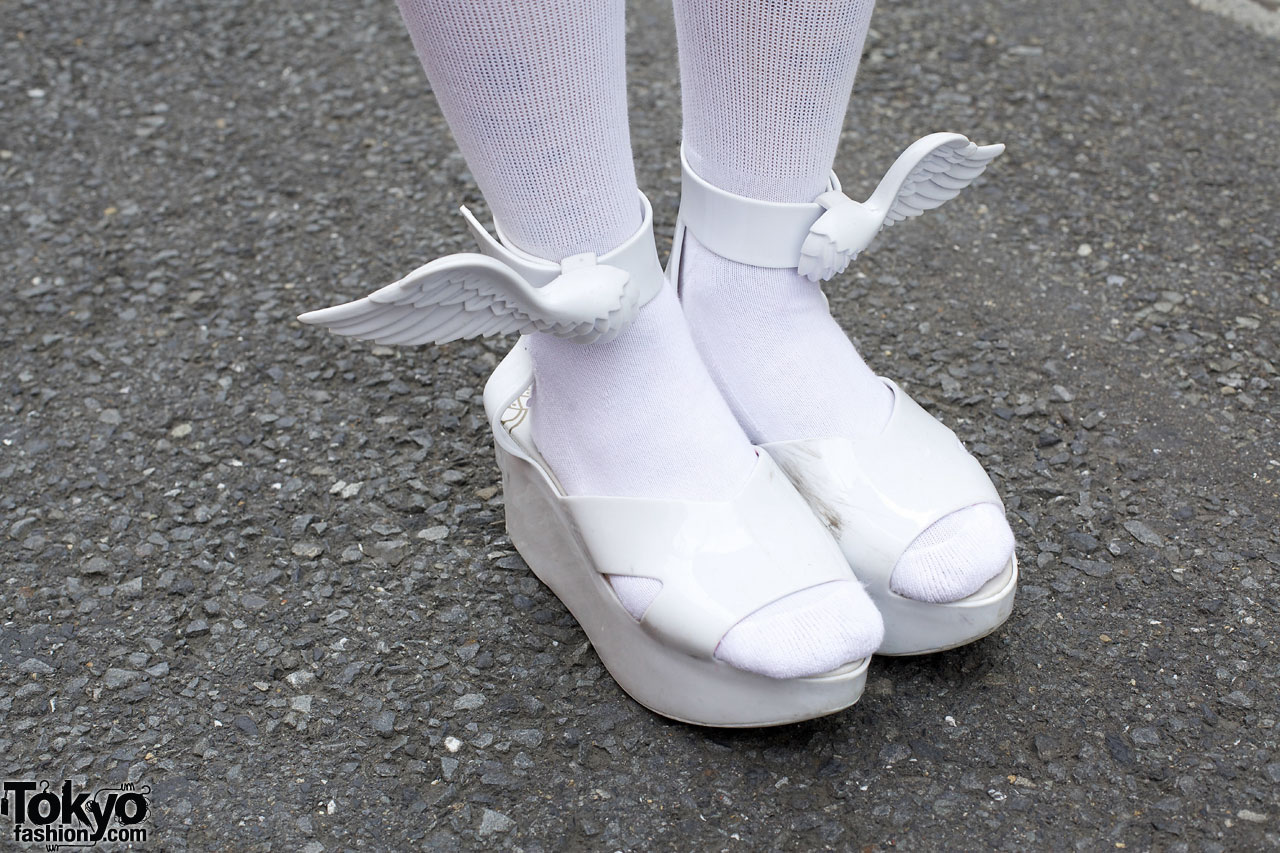 Needless to say, I am crying right now over the fact that I can't seem to find these online for a reasonable price. Maybe I'll ask for them for Christmas though?
The Jeremy Scott + Adidas collaboration which I absolutely adore (LOVE the transparent ones):
I'm not the biggest fan of the rainbow ones as I think they're overdoing it for me. I found some really cheap ones online though, so I might just buy them and buy some white Adidas trainers and add the rainbow wings to those, it would look great.
Here are some imitation wing trainers which are still pretty cool seeing as they are platform Converse (varying prices, all on Ebay just search for 'winged shoes'):



I'm definitely getting myself a pair of these if I loose the bid on the Jeremy Scott shoes! You could make some awesome fakes by detaching these wings and attaching them to White Addidas originals.